How can a sustainable economy be achieved?
Listen now to find out.
Listen now on Spotify, Apple Podcasts, our blog, Deezer, Google Podcasts and Amazon Music!
Listen now! - Our newest episode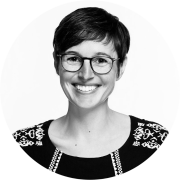 Hält Sustainable Finance
was es verspricht?
Click here for the episode!
In der letzten Folge unserer Finanzstaffel ziehen Henni und Vicki die Fäden der vergangenen Folgen zusammen: Was ist die Rolle von Sustainable Finance in der grünen Transformation? Dazu sprechen wir über die Finanzierungshebel, die durch Sustainable Finance entstehen, aber auch über deren Grenzen. Lenkt Sustainable Finance vielleicht sogar von wichtigeren politischen Hemmnissen, wie der Schuldenbremse, ab? Unsere Fragen beantwortet Elsa Egerer, die als wissenschaftliche Mitarbeiterin an der Hochschule für Gesellschaftsgestaltung arbeitet und sich als "Gestaltungsökonomin" versteht.
You're a fan of future economies?
With your support we can improve the podcast bit by bit!
DONATION ACCOUNT:
Account Holder: Henrike Adamsen
IBAN: DE82 4306 0967 1126 1610 00
BIC: GENODEM1GLS
You have a questions regarding one of our episodes? Or you want to make a suggestions and raise an ideas? Or simply say 'hello?'
We look forward to hearing from you!
hallo@future-economies.de